Film Crew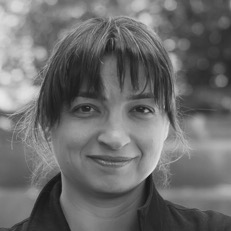 Berna Gençalp
Director, Scriptwriter
Berna Gençalp holds a BA degree in Film and Television from Eskişehir Anadolu University and an MA degree in Film and Television from İstanbul Bilgi University. She has attended international workshops on scriptwriting at Mediterranean Film Institute in Greece and Katapult in Hungary. With her script The Wig Story, she was invited to Berlin Film Festival Talent Campus and Antalya Film Festival. It was her who coined up the name Canlandıranlar for the independent animation film festival that aims to promote animation art in Turkey. She has held various positions within Canlandıranlar since its start in 2008. In 2104, she presented a paper with the title Construction of the Self in Kerime Nadir and Agatha Christie: I am not your cliché at the international symposium, entitled Women's Lives: Auto/biography, Life Narratives, Myths and Historiography. Her poetry appeared at distinguished literary journals. Born in İzmir, she lives and works in İstanbul. She is the project designer, scriptwriter and director of Who is Mihri.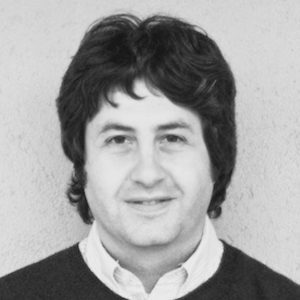 Berat İlk
Producer
Canlandıranlar (Animators) Association founder and director Berat İlk is also the producer of some awarded short independent animation films. Besides lecturing at universities in Turkey, he runs workshops on animation techniques for various age levels and works as a free-lance animation artist participating in animation projects. He graduated from the animation department of Eskişehir Anadolu University, specialized in stop motion. He was a founding member of Anima, leading animation production company in Istanbul, where he participated in the creation of almost a hundred commercials. After a short period living abroad, he thought about the current situation and need of the Turkish animation industry and in 2008 started developing projects under the "Canlandıranlar" name. Later, with the participation of Istanbul Capital of Culture and Istanbul Bilgi University VCD department, he was able to bring to life the Canlandıranlar Talent Camp, which is now a yearly organization. In 2011 he founded the Canlandıranlar Association which is also, since 2012, the Turkish branch of ASIFA. In 2013 took place the first edition of the Canlandıranlar Festival directed by Berat Ilk. He participates festivals such as SICAF in Seoul and Cairo International Film Festival for Children, Akbank Short Film Festival as a jury member. Besides his productive work as a producer he also directs. His filmography as a director includes short films about human and children rights and, documentaries about animation in Turkey.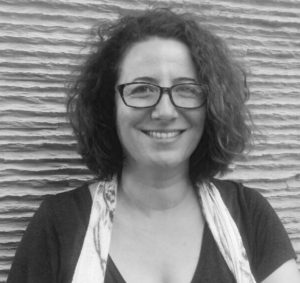 Yonca Ertürk
Producer
Short films, feature films and commercial films producer. She is one of the producers of Kim Mihri feature documentary and producer and one of the creators of the first puppet kids movie in Turkey, Rimos and Zimos. Producer of Ezel Akay's feature film Neredesin Firuze, 2004. Worked in IFR, Anima and Sinefekt. She worked as a line producer and vfx/post-production producer for several projects. She gave Production lessons at Bilgi University and Işık University. She is one of the founders and board members of Canlandıranlar Animators Association and Seyap Film Producers' Association of Turkey. She is working in Netlfix Turkey as Post Manager.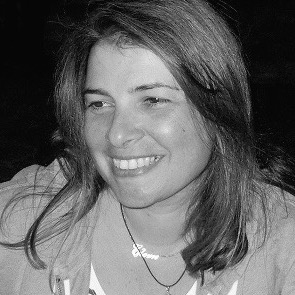 Eleni Lomvardou
Composer
Born in Athens, Greece, Eleni Lomvardou is a film and media composer, producer and studio owner (Studio 34 Music Productions). She has written music for numerous international theatrical productions, T.V. game shows and prime time television series. She has composed music for short films and documentaries awarded in American, and International Film Festivals. Eleni Lomvardou has also collaborated with New York choreographers and written music for dance pieces that participated in American Dance Festivals in New York, and Washington, D.C. Her music was featured on various radio stations including the most- listened-to Classical Music Station in the United States, WQXR's 24hr Marathon of Emerging Female Composers in August of 2014. Her recent pieces have premiered at Jazz Concerts in New York.  Eleni Lomvardou has a Masters Degree in Film Scoring and Music Technology from NYU (New York University), and a Bachelor in Music Composition from The Crane School Of Music, State University of New York. She is an Artist – Producer Member of Manhattan Producers Alliance Organization, and also a Member of IAWM (International Alliance for Women in Music). Eleni says; "I did not know much about Mihri before getting involved in this project, but the more I learnt about her as a painter, a pionneer, an adventurer, a fighter, a dreamer, the more I identified with her, developed great respect and admiration for her. Her art, her life, her passion, her work, her dedication, deserve to gain worldwide appreciation and recognition, for she is the female artist that could and should set an example for all of us to get inspired by and follow. And this is exactly what I hope for, that this film will bring her back to life to motivate and encourage young women all over the World to follow their dreams with no fear.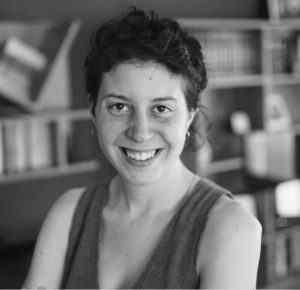 Meriç Atalar
Character Design and Animation
Was born in 1992, Ankara. After graduating from Bilkent University Faculty of Fine Arts, her illustrations, sculptures and animations has been exhibited in various exhibitions and festivals both in Turkey and abroad. Since 2014, she has written and directed many short animations and enrich her character designs with illustration and sculptures. She works as a freelancer in the field of animation and doing animation workshops for children and youngsters. By animating Mihri, she aims to make her much more visible in history of art and on the screen as well.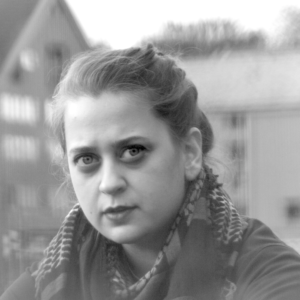 Gözde Koyuncu
Cinematographer
Born in Turkey, 1988, Gözde Koyuncu moved to USA where she completed her middle school education. In 2000 she moved back to Turkey and graduated from Eskişehir Anatolian High School.  In 2004 she entered Istanbul Bilgi University Communication Faculty, Film and Television Department; in 2006 she won the University's talent scholarship program. Koyuncu graduated from Bilgi University with high achievements while completing minor degree courses from Visual Communication and Design Department. After finishing her bachelor study  she applied for the Australian Government's Endeavor Awards, where she received full Scholarship to study at Sydney Film School. Koyuncu is currently pursuing her job as a Cinematographer in Istanbul, Turkey where she also owns a production company called Armadillo Productions LTD. She has worked in numerous feature films, commercials, TV cooking shows and short films.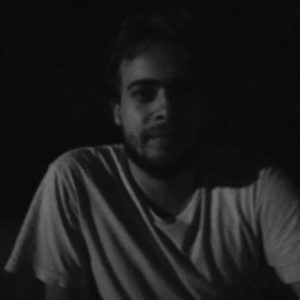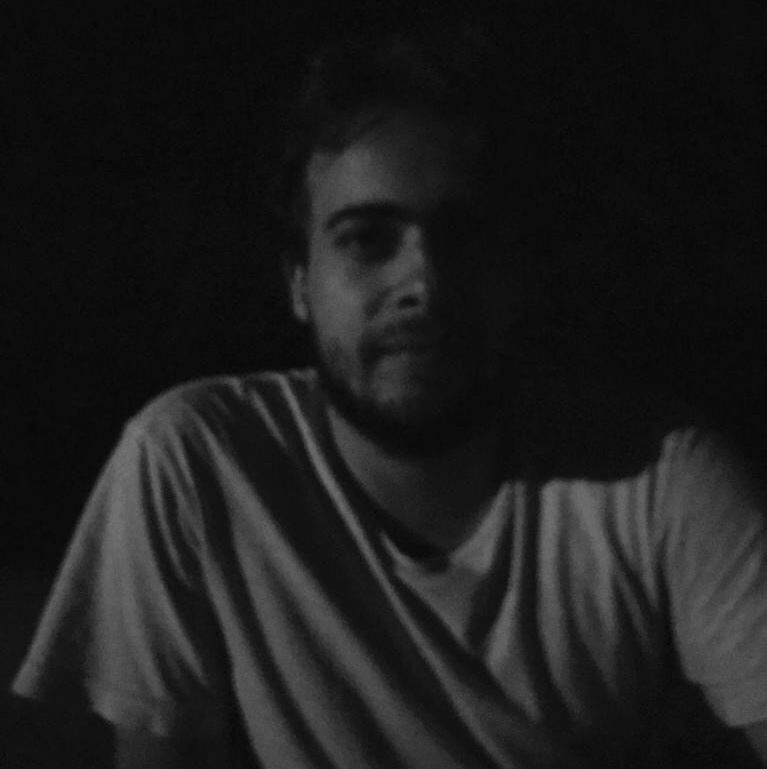 Fırat Terzioğlu
Editor
Born in 1992 İzmir, Fırat Terzioğlu is graduated from Ege University Department of Philosophy and later chose to make a career in film editing. Having been selected to IKSV's Trailer Workshop in 2017, he first specialized on trailer editing. He lives and works in Istanbul as a freelance film editor.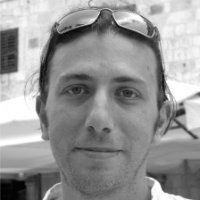 Oğuz Kaynak
Sound Recorder
Oğuz Kaynak graduated from Istanbul University Radio-TV-Cinema department and got his MA degree from Istanbul Bilgi University Film and Television department. After finishing his MA thesis focusing on film sound, he worked in various national and international projects as a sound designer, sound editor and production sound mixer. He produced radio programs on film music and guitar music for 10 years in the national radio, TRT Radio 3. He is one of the co-founders of Giyotin Film. Since 2007 he has been working in Giyotin Film as a producer, sound designer, sound recordist and filmmaker.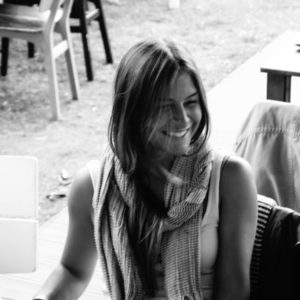 Didem Çıvgınoğlu
Set Photography
Born in 1978 in Izmir, Didem Civginoglu is a graduate of Istanbul University, School of Business Administration. Starting from 2000, her marketing research career reached up to 10 years, working in several international agency networks and also as the consumer research manager of globally renowned brands. Her passion for capturing life's unexpected moments and developing an imagination of the possible led her to pursue the study of photography at New York Film Academy. Shortly afterwards, she used the skills and experience she developed at the academy to work as an assistant at the ICP and as a studio manager at Mica Studios in Williamsburg. Didem has been working as a freelance photographer in New York, mainly for portraits and behind the scenes storytelling.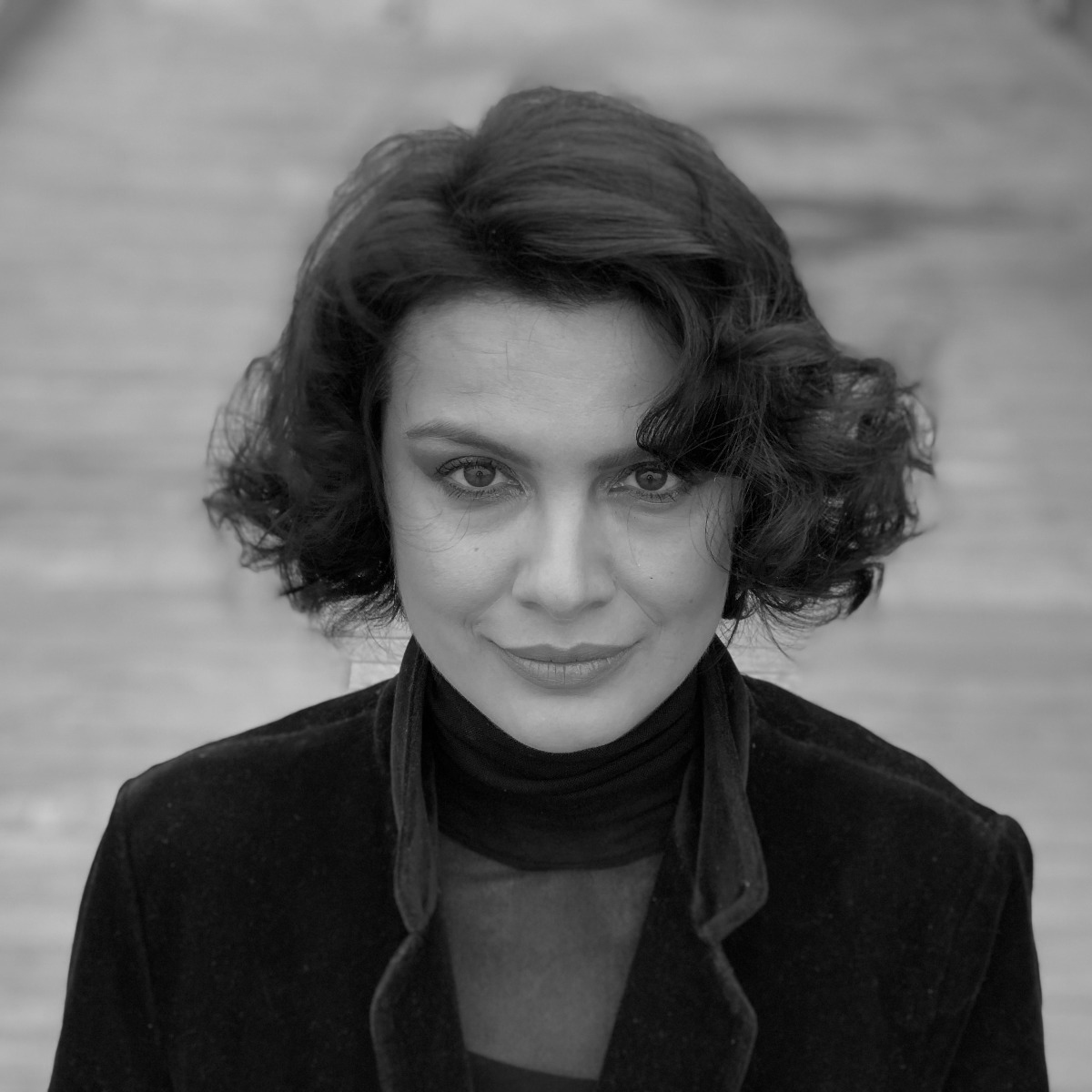 Feride Çetin
Actress
Born in Istanbul, Feride Çetin pursued a Cinema and Television education. She has worked as a directing assistant, journalist, text writer, magazine editor, actress and trainer. Her curiosity for adventure drew her to chase Berbers in Africa and Native Americans in America. She has published a story book called Duyulur Dünyanın Şakası with İletişim Publications. Since acting in productions such as 2 Genç Kız, Güzel Günter Göreceğiz, Hatırla Sevgili, Aşk ve Ceza, Çetin continues her work in cinema and television. Additionally, her articles on culture and arts are published on monthly magazines. Feride Çetin does the acting of the animated Mihri character in the documentary Kim Mihri.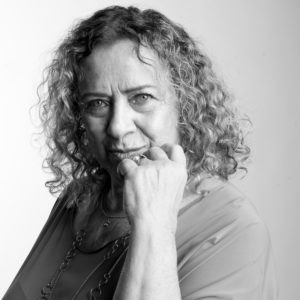 Deniz Türkali
Actress
Born in Istanbul, Deniz Türkali completed her high school education in Şişli College. Later, she pursued her acting education in Istanbul Conservatory and London. She gave concerts abroad with her first husband Ernesto Casalini. She performed the one person plays "İyi Bir Yurttaş Aranıyor", "Küçük Sevinçler Bulmalıyım", "Herşey Satılık", "Kutsal Aile" (by Dario Fo and Franca Rame), "Zelda", "Voce Humana". She spent nearly half her life with her second husband Atıf Yılmaz. She is the mother of singer Zeynep Casalini, daughter of author Vedat Türkali, and sister of poet and director Barış Pirhasan. Besides acting she wrote several articles in magazines and newspapers. She has conducted radio and television programs. Türkali, who continues to give lessons and conferences on several topics such as Acting, Living and the Art of Speech also continues acting in plays, movies and television series. Deniz Türkali joined the documentary Kim Mihri in search of painter Mihri's voice.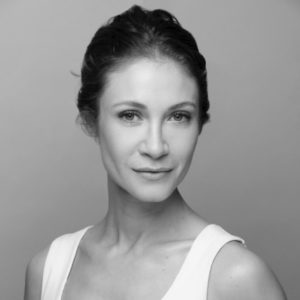 Ece Dizdar
Actress
Ece Dizdar was born in Istanbul in 1981. Due to her father's job she grew up living in 20 different cities in various countries. In 2003 she graduated from Marmara University's Communication Faculty and in 2006 she graduated from London's ArtsEd Acting Academy. Ece Dizdar who has a dual British and Turkish citizenship continues her work in cinema, television, theater and voice acting in both countries. Ece Dizdar joined the documentary Kim Mihri in search of painter Mihri's voice.
ADVISERS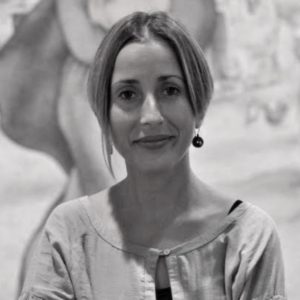 Burcu Pelvanoğlu
Art History Adviser
Associate Prof. Dr. Burcu Pelvanoğlu who is an Art Historian and art critic received her Master's degree and PhD from Mimar Sinan Fine Arts University Institute of Social Sciences. Her books include Hale Asaf: A Turning Point of Turkish Painting (2007), A Theoretical Introduction to Western Civilization (co-authored with Hilmi Yavuz/2008), History of the Istanbul Fine Arts Academy: Painting Department: Artists, Tutors and Pupils (2009), Art in Turkey after 1980: Transformations (2016) and artist's monographies include Devrim Erbil (2010), Mevlut Akyıldız (2011), Neset Günal (2012), Meriç Hızal (2012), Füsun Onur (2013), Özdemir Altan (2014) Nejad Devrim (2014). Curated exhibitions: Chaotic Metamorphoses (Proje4L, Istanbul, 2010), Dream and Reality (Istanbul Modern Art Museum, 2011).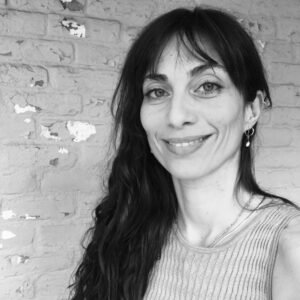 Özlem Gülin Dağoğlu
Consulting Specialist
Art historian Dr. Özlem Gülin Dağoğlu completed her B.A. in Paris 1 Panthéon-Sorbonne. She obtained her MA and, in 2017, her PhD with the highest honors at the Université de Montréal. Using extensive research in French, Italian, German, Turkish, Ottoman and American archives, her doctoral dissertation is to date the most comprehensive study on Mihri Rasim. With several international scholarships she gained, including the Terra Foundation for American Art Research Travel Grant, she is bringing to light and interpreting previously unknown aspects of Mihri Rasim's life and career. Along with the archival research she is conducting, on Mihri Rasim, Dağoğlu gave lectures and talks, published articles, and recorded a podcast in the U.S., Canada, Europe and Turkey. Dağoğlu was part of the team organizing the first exhibition on Mihri Rasim «Mihri: A Migrant Painter of Modern Times» held in SALT Galata in Istanbul in 2019, which was based on her PhD dissertation. Currently, she is completing the first art-historical monograph on the artist. Besides Mihri Rasim, Dağoğlu's research interests include art and politics in late Ottoman and early Republican Turkey, art institutions, gender and nationalism, modernism, and migration. Dağoğlu acts as the Consulting Specialist on Mihri Rasim for the documentary Kim Mihri (Who is Mihri).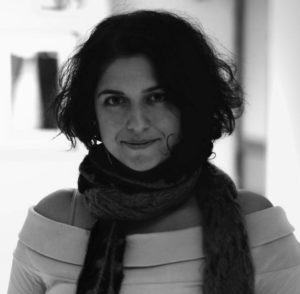 Gülengül Altıntaş
Script Adviser
Gülengül Altıntaş received her BA degree from the Department of Film and Television at Istanbul University in 2000. After her graduation she went to USA and completed the certificate program "Content Creation for Entertainment Media" at University of California Los Angeles (UCLA) in 2001. Upon her return to Istanbul she worked as an assistant director in various productions including commercial films, TV productions and movies. She attended scriptwriting workshops given by professors from New York Tisch School of the Arts and Hungarian Film Academy. She worked as a TA at the Film and Television Department of Istanbul Bilgi University and received her MA degree in 2006 from the same department with her dissertation on cyberculture and cinema. She shot several short films and received several awards. Currently she is teaching post-graduate scriptwriting courses in Kadir Has University Film and Drama MA Programme, working as a freelance script consultant and writing her PHD Thesis on Turkish Cinema in the field of oral history research.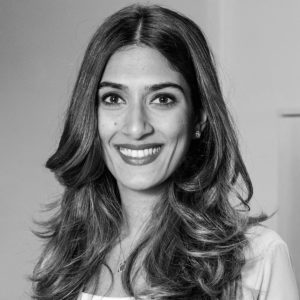 Sevde Erek
Legal Consultant
Sevde Erek graduated from İstanbul Bilgi University Law Faculty in 2012 and since then she has worked as a lawyer in leading law firms in Turkey. Since July 2017 she's been working at Özay-Demir Law Firm and has completed her master degree in İstanbul Bilgi University Business Law by taking courses based on Law of Intellectual and Artistic Works. At the same time she continued a part of her master education in the framework of Erasmus Exchange Program in Johannes Gutenberg University (Mainz/Germany) and took courses based on Press Law and Law of Intellectual and Artistic Works. On the other hand, Sevde Erek has participated Basic Production Studio of Zeynep Özbatur Atakan (Zeyno Film) and there she learned basics about cinema industry and production. She is still registered to Istanbul Bar Association and leads her work especially in the areas of intellectual property and cinema.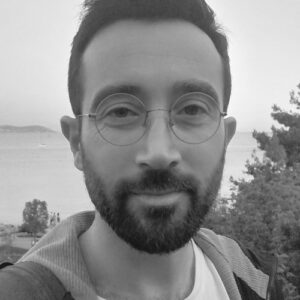 Uğur Şahin
Festival Consultant
Ugur Sahin was born in 1983, İstanbul. He received his undergraduate degree on finance. He worked as a line producer for the documentary film "Young Wrestlers", competed in the 66th Berlin Film Festival and won the Special Mention Prize at the Generation Kplus category. Another documentary film "Yearning" was screened on Arte and ZDF. In 2015 he was selected to Sarajevo Talent Campus and in 2021 he was selected to Locarno Industry Academy. In 2017 he founded Ninova Films Distribution to provide consultancy services for effective film festival strategies and to unite emerging film talents from Turkey and all over the world with the widest possible audience by means of all available channels of distribution.
DESIGNERS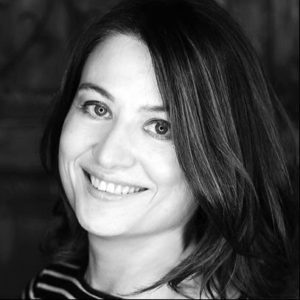 Ayşegül İzer
Logo and Corporate Identity Designer
Istanbul born designer got her undergraduate degree from ALU-BIH, Department of Graphic Design in 1985. She later completed her graduate degree in Mimar Sinan Güzel Sanatlar University Department of Graphic Design and in 1992 completed proficiency in graphic design education in the same university. In 2000 she set up her own independent studio. She became a professor in 2005 and since then became a Head of Graphic Design Department in Mimar Sinan Fine Arts University. She is the co-founder of Emre Senan Design Foundation (ESDF) and member of Turkish Society of Graphic Designers (GMK). Her works took place in exhibitions, publications, galleries, collections and museums. She participated in many seminars, workshops around the world and served as jury member in several events. Published articles in professional matters. She has a total of 11 awards. She speaks Italian, English, Serbian and Latin.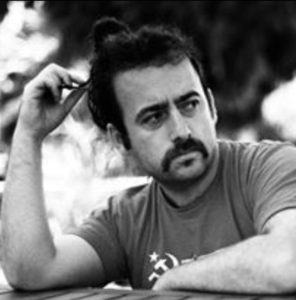 Efe Efeoğlu
Web Designer
The entrepreneur and 'internet worker' Efe Efeoğlu, has worked in various places since 1998, and has achieved success with Feşmekan and Istanbul Animation Festival. He is currently involved in developing web sites and providing marketing and strategic support. Efe Efeoğlu is responsible for the design and coding of the website.