A THREE-STAGE PROJECT
We have designed our project, inspired by the painter Mihri, into three stages. The independent feature documentary for the cinema entitled Kim Mihri (Who is Mihri) is the first part of this Project. Second stage is an archive of videos with subtitles that present the in-depth interviews with experts on the subjects such as Mihri's life and works, women and arts, gender and history writing, gender and urban life. Final step will be a feature length fiction film with the working title Mihri on the Road…
FESTIVAL JOURNEY
59th Antalya Golden Orange Film Festival National Documentary Competition Selection – Awarded for Best Documentary Film
24th Golden Saffron Documentary Film Festival National Documentary Competetion Selection – Awarded for Special Jury Award
2nd Ayancık Film Festival Documentary Competetion Selection – Awarded for 100th Anniversary Special Award
33th Ankara Film Festival National Documentary Competition Selection
6th International Women Filmmakers Festival, National Documentary Competition Selection, Izmir
42nd İstanbul Film Festival National Documentary Competiton Selection
Documentarist 16th İstanbul Documentary Days Selection
3. Izmir International Film and Music Festival Special Screening
Boden International Film Festivali Finalisti, Sweden
2nd Amasra International City Festival Special Screening
2nd Ayvalık International Film Festival Screening
4th Sevil Internetional Women Directors Film Festival, Azerbaijan
30th Adana Golden Boll International Film Festival Special Screening
5th Directed by Women Turkey Special Screening
SYNOPSIS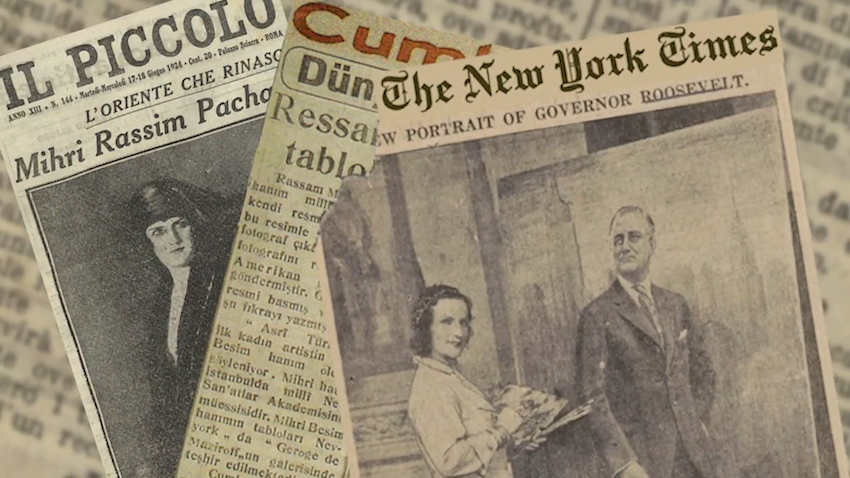 Live action  / animation, feauture, independent documentary
Kim Mihri (Who is Mihri) is the painter Mihri's untold story. Director Berna, decides to trace Mihri's journey from late Ottoman era Istanbul onward to Rome, Paris and New York. Mihri, whose image, artistic work and life story have been unjustly obscured, lost and deformed are revived through interviews and fully animated sequences.
DIRECTOR'S STATEMENT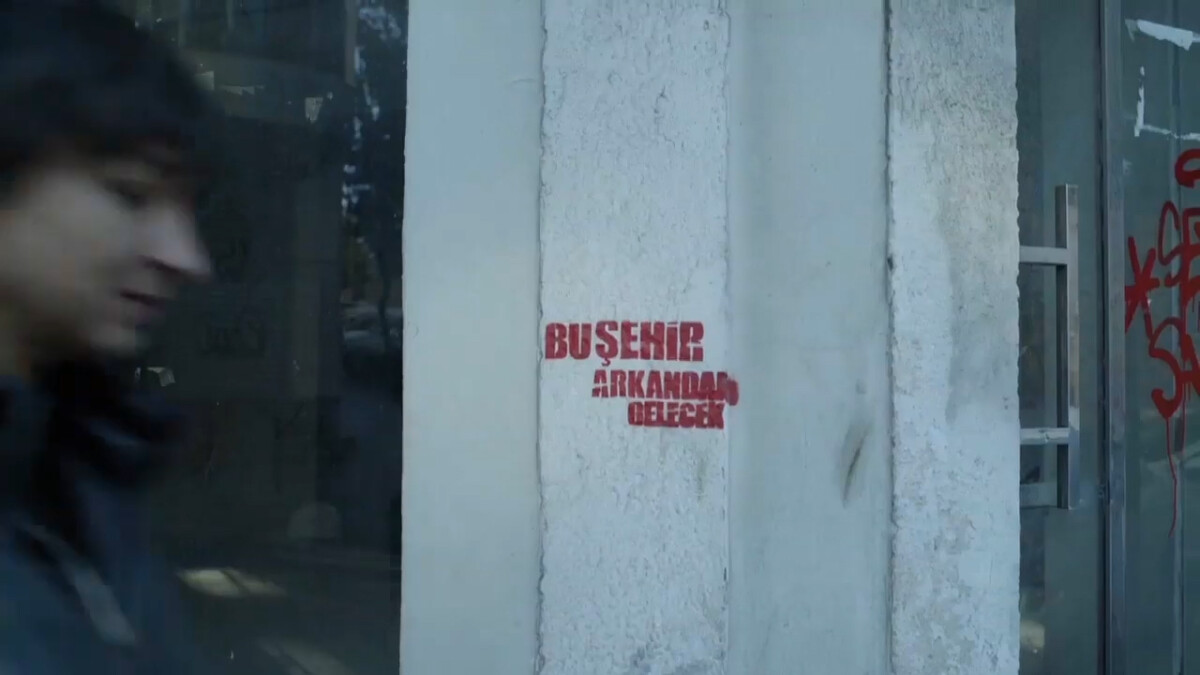 I first heard of the Painter Mihri in 2013 when I attended seminars on the History of Turkish Painting. Very few people knew about her. I felt this was simply unbearable and that's why I devoted many years of my life to make the first-ever documentary film about the artist.  For the documentary, I set out with a simple question; "Who is Mihri?" and my devotion to make the Kim Mihri (Who is Mihri) documentary enriched my life enormously. For me, it was a journey full of surprises and epiphany. In the film, Mihri is not presented as a superior mythical creature or a poor victim, but as a woman who had the talent and drive to live life exactly the way she wanted whether or not the world she lived in was ready for it… Kim Mihri paves the way to question gender roles, form more intense and richer relationships between the East and the West, and history and the present, "us" and "the other". In addition, the film may instigate further international academic research on Mihri and eventually, the registration of her lost paintings. As Mihri followed her passion, she opened new routes for the upcoming generations. She wrote in a letter, "The road of an artist lengthens with each step taken." I see this documentary as part of her and our challenging walk… Mihri's artworks and her life choices can be controversial; yet before criticizing, we need to know; Who is Mihri?
Berna Gençalp
MIHRI COMING BACK TO LIFE...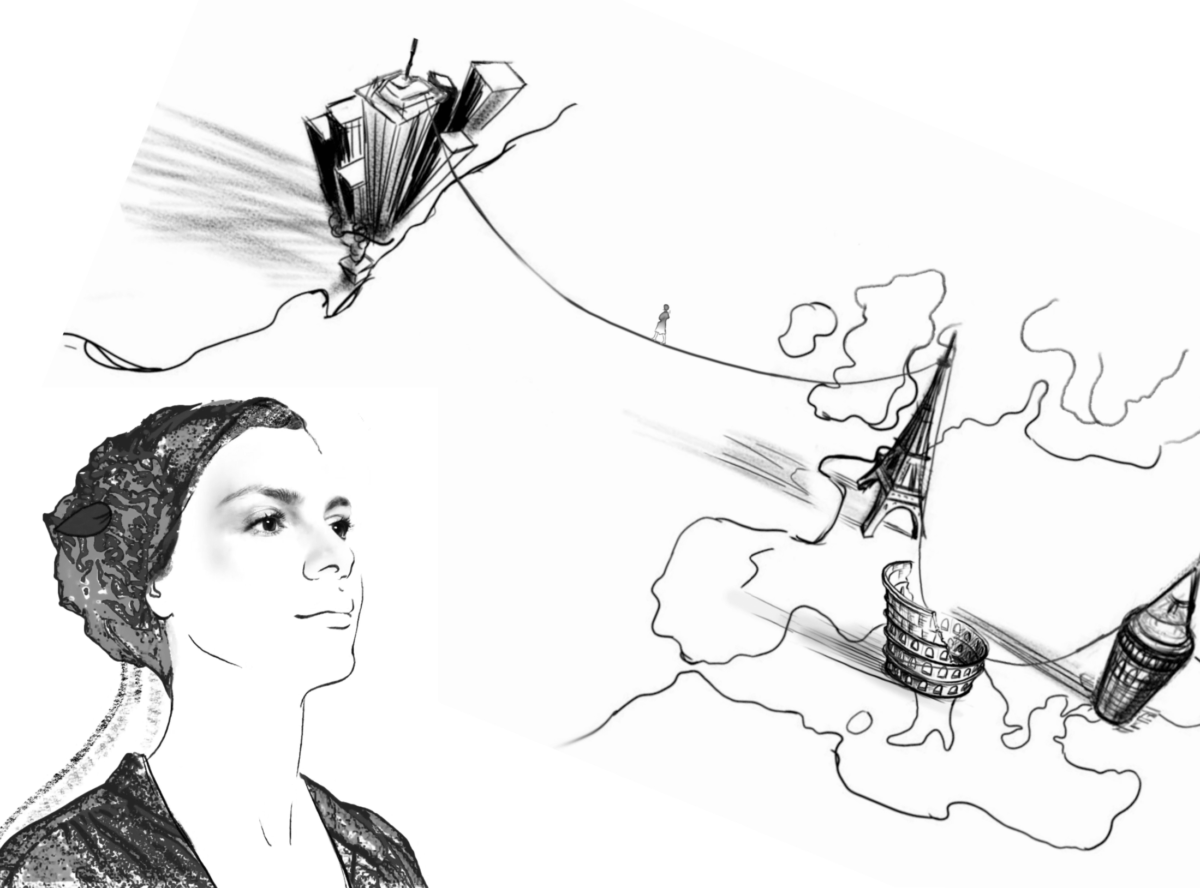 In order to reflect the core dynamics of Mihri's life as a woman and as an artist, some parts of the film is fully animated.  The animation sequences which are directed by Berat İlk, uses mixed technique and actress Feride Çetin has contributed for the creation of animated Mihri character.
Kim Mihri (Who is Mihri) Original Soundtrack
POSTERLER
We reached out to women graphic designers for the Kim Mihri (Who is Mihri) documentary's poster work. All the posters on this page are the works of talented graphic designer women. Kim Mihri team is thankful for their volunteering work. Please click for the

Poster Talks

videos.